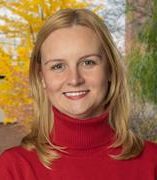 Katherine V. Sarna

Clinical Assistant Professor, College of Pharmacy
Clinical Pharmacist, Drug Information, College of Pharmacy - Pharmacy Practice
Evidence-Based Medicine (PHAR 440), 2/14/2022 – 4/29/2022
Evidence-Based Medicine (PHAR 440), 2/14/2022 – 4/29/2022
Medical writing (PMPR 450), 8/23/2021 – 12/3/2021
Medical writing (PMPR 450), 8/23/2021 – 12/3/2021
Evidence-Based Medicine (PHAR 440), 2/15/2021 – 4/30/2021
Evidence-Based Medicine (PHAR 440), 2/15/2021 – 4/30/2021
Evidence-Based Medicine (PHAR 440), 2/15/2021 – 4/30/2021
Evidence-Based Medicine (PHAR 440), 2/15/2021 – 4/30/2021
Evidence-Based Medicine (PHAR 440), 2/15/2021 – 4/30/2021
Selected Publications
Sarna, Katherine. (2020). Best Practices for Monitoring Hazardous Drug Surface Contamination: A Guidance for Health Care Institutions. Pharmacy Practice News, July 2020.
Spencer, Samantha H, Menard, Shannon M, Labedz, Malgorzata Z, Krueger, Courtney D, Sarna, Katherine V. (2020). Enteral tube administration of oral chemotherapy drugs. Journal of Oncology Pharmacy Practice, 26, (3), 703-717. doi:10.1177/1078155219893449.
Sarna, Katherine V, Griffin, Tina, Tarlov, Elizabeth, Gerber, Ben S, Gabay, Michael P, Suda, Katie J. (2020). Trends in gender composition on editorial boards in leading medicine, nursing, and pharmacy journals. Journal of the American Pharmacists Association, 60, (4), 565-570. doi:10.1016/j.japh.2019.12.018.
Sarna, Katherine V, Gross, Alan E. (2019). Vancomycin Versus Metronidazole for Nonsevere Clostridioides difficile Infection: Are the Data Adequate to Change Practice?. Annals of Pharmacotherapy, 53, (8), 845-852. doi:10.1177/1060028019829764.
Notable Honors
2021, 2021 Frederick P. Siegel, PhD Innovative Teaching Award, Curriculum Assesment Committee
Education
Degrees:
Doctor of Pharmacy (PharmD), Midwestern University, United States, 2014
Postgraduate Training:
ASHP Accredited PGY2 Drug Information Residency, University of Illinois at Chicago, United States, 2016
ASHP Accredited PGY1 Pharmacy Residency, Rush University Medical Center, United States, 2015
Pharmacy Student Intern, CVS Pharmacy, United States, 2014
Licensures and Certifications
Residency Teaching Certificate Program, University of Illinois at Chicago, 6/2015 - Present
Certified Immunizer, American Pharmacists Association, 3/2013 - Present