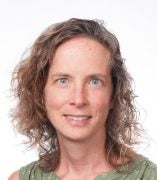 Leslie A Briars

Clinical Pharmacist, Ambulatory Pharmacy Services
Clinical Associate Professor, Pharmacy Practice
Contact
Building & Room:
CSB Rm 305
Address:
840 S. Wood Street, Chicago, IL, 60612
Office Phone:
Email:
CV Link:
About
Teaching Interests: Pediatric ambulatory care topics, such as infectious disease, HIV, chronic kidney disease, over-the-counter medication use in children and management of ADHD. I also teach within the residency teaching program at UIC, educating learners how to become effective teachers.
Clinical Interests: I am a pediatric clinical pharmacist in the Child & Youth Center at UIH, helping to manage patients with chronic conditions, e.g., HIV, kidney transplant and ADHD.
Selected Publications
Briars LA. "Pharmacological management of attention-deficit/hyperactivity disorder". The Journal of Pediatric Pharmacology and Therapeutics. 2016;21(3):192-206.
Briars LA. . Current controversies and challenges with immunization administration in infants, children and adolescents. Lea S Eiland, Timothy J Todd. Advanced Pediatric Therapeutics. Memphis, TN: Pediatric Pharmacy Advocacy Group; 2015: 340-345