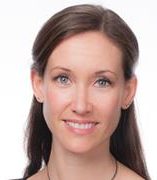 Michelle Martin

Clinical Associate Professor, College of Pharmacy - Pharmacy Practice
Undergrad Resrch Pharm Pract (PMPR 380), 1/9/2023 – 4/28/2023
Spec Project in Pharm Pract (PMPR 390), 1/9/2023 – 4/28/2023
PDAT 2: GI/Endocrine (PHAR 502), 1/9/2023 – 4/28/2023
PDAT 2: GI/Endocrine (PHAR 502), 1/9/2023 – 4/28/2023
Undergrad Resrch Pharm Pract (PMPR 380), 8/22/2022 – 12/2/2022
Spec Project in Pharm Pract (PMPR 390), 8/22/2022 – 12/2/2022
PDAT 2: GI/Endocrine (PHAR 502), 1/10/2022 – 4/30/2022
PDAT 2: GI/Endocrine (PHAR 502), 1/10/2022 – 4/30/2022
Undergrad Resrch Pharm Pract (PMPR 380), 8/23/2021 – 12/3/2021
Spec Project in Pharm Pract (PMPR 390), 8/23/2021 – 12/3/2021
Selected Publications
Arora, Rishi, Martin, Michelle T, Boike, Justin, Patel, Sonalie. (2023). Glecaprevir/pibrentasvir + sofosbuvir for post-liver transplant recurrent hepatitis C virus treatment. World Journal of Hepatology, 15, (2), 318-320. doi:10.4254/wjh.v15.i2.318.
Lin, J, Mauntel-Medici, C, Maheswaran, AB, Baghikar, S, Pugach, O, Stein, EM, Martin, MT, Nguyen, H. (2022). Factors predicting staging and treatment initiation for patients with chronic hepatitis C infection: Insurance a key predictor. Journal of Public Health (United Kingdom), 44, (1), 148-157. doi:10.1093/pubmed/fdaa276.
Martin, Michelle. (2022). Gastrointestinal Disorders. Ambulatory Care Pharmacy Preparatory Review and Recertification Course. (pp. 933-1014). American College of Clinical Pharmacy.
Martin, MT, Waring, N, Naveed, A. (2022). High Real-World Sustained Virologic Response Rate with Glecaprevir/Pibrentasvir at a Racially Diverse Urban Academic Medical Center. Gut and Liver, 16, (3), 489-492. doi:10.5009/gnl210499.
Martin, Michelle T, Chacra, Wadih. (2022). Chapter 57 Transjugular Intrahepatic Portosystemic Shunt. A Medication Guide to Internal Medicine Tests and Procedures. (pp. 257-260). Elsevier. doi:10.1016/b978-0-323-79007-9.00057-x.
★ Martin, MT, Waring, N, Forrest, J, Nazari, JL, Abdelaziz, AI, Lee, TA. (2022). Sustained Virologic Response Rates Before and After Removal of Sobriety Restriction for Hepatitis C Virus Treatment Access. Public Health Reports. doi:10.1177/00333549221099323.
★ Koren, David, Teply, Robyn, Zuckerman, Autumn, Nabulsi, Nadia, Lee, Todd, Martin, Michelle. (2019). Expanding Hepatitis C Virus Care and Cure: National Experience Using a Clinical Pharmacist-Driven Model. Open Forum Infectious Diseases, 6, (7). doi:10.1093/ofid/ofz316.
★ Deming, P, Martin, MT, Chan, J, Dilworth, TJ, El-Lababidi, R, Love, BL, Mohammad, RA, Nguyen, A, Spooner, LM, Wortman, SB. (2016). Therapeutic Advances in HCV Genotype 1 Infection: Insights from the Society of Infectious Diseases Pharmacists. Pharmacotherapy, 36, (2), 203-217. doi:10.1002/phar.1700.
★ Pellegrino, AN, Martin, MT, Tilton, JJ, Touchette, DR. (2009). Medication therapy management services: Definitions and outcomes. Drugs, 69, (4), 393-406. doi:10.2165/00003495-200969040-00001.
Licensures and Certifications
Board Certified Ambulatory Care Pharmacist, Ambulatory Care Pharmacy, 10/1/2011 - Present
Board Certified Pharmacotherapy Specialist, Pharmacotherapy, 10/2/2010 - Present
Selected Presentations
Iaria, AT, Martin, M, Hietpas, A, Tang, I, Koppe, S, Tzvetanov, I, Benedetti, E, Muran, C. (2022 January 01). Evaluation of Hepatitis C Positive Donor to Hepatitis C Negative Recipient Kidney Transplant in a Highly Sensitized Patient Population..