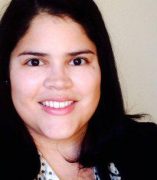 Marianne Pop

Clinical Pharmacist, Regional Pharmacy Program: Rockford
Clinical Assistant Professor, Pharmacy Practice
Contact
Address:
1601 Parkview Avenue, Rockford, IL, 61107
Email:
About
Research Interests: Emergency Medicine
Teaching Interests: Emergency Medicine
Clinical Interests: 2015-Present: OSF Saint Anthony Medical Center, Rockford, IL
Selected Publications
Pop M, Dervay KR, Dansby M, Jones C. Evaluation of Richmond Agitation Sedation Scale (RASS) in Mechanically Ventilated in the Emergency Department. Advanced Emergency Nursing Journal. 2018;40(2):131-137.
Pop M. Drug-induced thrombocytopenia after anticoagulation with rivaroxaban. The American Journal of Emergency Medicine. . doi:http://dx.doi.org/10.1016/j.ajem.2017.12.052.
Pop M, Finocchi M. Medication Errors: A Case-Based Review.. AACN advanced critical care. 2016;27(1):5-11. doi:10.4037/aacnacc2016172.
Education
PGY-2 Emergency Medicine Residency, Tampa General Hospital, Tampa, FL
PGY-1 Pharmacy Practice Residency, Jesse Brown VA Medical Center, Chicago, IL
PharmD, Doctor of Pharmacy, Midwestern University, Downers Grove, IL
BS, Biology, Barry University, Miami, FL
Licensures and Certifications
Board of Pharmacy Specialties, Board Certified Pharmacotherapy Specialists, 2014
Professional Memberships
American College of Clinical Pharmacy