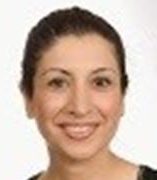 Nehrin W. Khamo

Clinical Assistant Professor, Pharmacy Practice
Spec Project in Pharm Pract (PMPR 390), 1/9/2023 – 4/28/2023
Spec Topics in Pharm Pract (PMPR 385), 1/9/2023 – 4/28/2023
Intro to Specialty Pharmacy (PMPR 442), 8/22/2022 – 12/2/2022
Intro to Specialty Pharmacy (PMPR 442), 8/22/2022 – 12/2/2022
Intro to Specialty Pharmacy (PMPR 442), 8/22/2022 – 12/2/2022
Intro to Specialty Pharmacy (PMPR 442), 8/22/2022 – 12/2/2022
Spec Project in Pharm Pract (PMPR 390), 8/22/2022 – 12/2/2022
Intro to Specialty Pharmacy (PMPR 442), 5/16/2022 – 7/21/2022
Intro to Specialty Pharmacy (PMPR 442), 5/16/2022 – 7/21/2022
Selected Publications
Pierce, G, Khamo, N, Kumor, L, Rim, M. (2022). Virtualization and standardization of a health-system specialty pharmacy call center. American journal of health-system pharmacy : AJHP : official journal of the American Society of Health-System Pharmacists, 79, (4), S115-S122. doi:10.1093/ajhp/zxac166.
Choi, DK, Patel, S, Muran, C, Khamo, N, Patel, R, Fayyaz, N, West-Thielke, P. (2022). Prior Authorization Burden on the Use of LCP-Tacrolimus in Abdominal Solid Organ Transplant Recipients. Annals of Pharmacotherapy, 56, (7), 856-857. doi:10.1177/10600280211050641.
Bhat, S, Khamo, N, Abdou, S, Hanson, R, Khiani, V, Stubbings, JA. (2015). The pharmacist's role in biologic management for IBD in a health system–integrated practice model. American Journal of Pharmacy Benefits, 7, (5), 215-220.
Hanson, RL, Habibi, M, Khamo, N, Abdou, S, Stubbings, J. (2014). Integrated clinical and specialty pharmacy practice model for management of patients with multiple sclerosis. American Journal of Health-System Pharmacy, 71, (6), 463-469. doi:10.2146/ajhp130495.
Hanson, RL, Gannon, MJ, Khamo, N, Sodhi, M, Orr, AM, Stubbings, JA. (2013). Improvement in safety monitoring of biologic response modifiers after the implementation of clinical care guidelines by a specialty pharmacy service in an academic health system. Journal of Managed Care Pharmacy, 19, (1), 49-67. doi:10.18553/jmcp.2013.19.1.49.
Professional Leadership
ASHP Advisory Group on Workforce Development, Section of Specialty Pharmacy Practitioners, Member., American Society of Health-System Pharmacists, 7/8/2021 - 12/1/2022
Selected Presentations
Khamo, Nehrin. (2021 November 30). ASHP Virtual Discussion: Demystifying Health System Specialty Pharmacy - Practice Opportunities for Students and Residents. ASHP Virtual Discussion.
Khamo, Nehrin, Patel, Ruchik. (2021 November 13). Preparing for Humira Biosimilars. The Illinois Carol Fisher Chapter of the Crohn's and Colitis Foundation, IBD Educational Symposium 2021. Rosemont, IL.