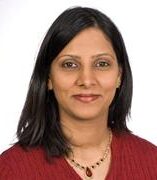 Rita Soni

Drug Information Center Clinical Pharmacist, College of Pharmacy
Clinical Assistant Professor, College of Pharmacy
Evidence Based Medicine (440), 3/17/2021 – Present
Evidence Based Medicine (440), 3/17/2020 – Present
Evidence Based Medicine (440), 2/18/2019 – Present
Evidence-Based Medicine (PHAR 440), 2/19/2018 – 5/4/2018
Evidence-Based Medicine (PHAR 440), 2/19/2018 – 5/4/2018
Evidence-Based Medicine (PHAR 440), 2/19/2018 – 5/4/2018
Drug Info & Statistics (PHAR 455), 1/12/2015 – 5/1/2015
Drug Info & Statistics (PHAR 455), 1/13/2014 – 5/2/2014
Drug Info & Statistics (PHAR 455), 1/14/2013 – 5/3/2013
Selected Publications
Ipema, HJ, Elste, JM, Koppen, LM, Soni, R, Kerns, S, Macrito, R, Poznanski, T, Szydlowski, N. (2022). Inclusion of Optimal Guidelines for Pharmacists in UpToDate. Annals of Pharmacotherapy. doi:10.1177/10600280211063950.
Ghaibi, Shadi, Ipema, Heather J, Soni, Rita, DeBartolo, Richard J, Mancuso, Carissa E. (2014). Light-Sensitive Injectable Prescription Drugs. Hospital Pharmacy, 49, (2), 136-163. doi:10.1310/hpj4902-136.
Marceille, JR, Goins, JA, Soni, R, Biery, JC, Lee, TA. (2004). Chronic heart failure-related interventions after starting rosiglitazone in patients receiving insulin. Pharmacotherapy, 24, (10 II), 1317-1322. doi:10.1592/phco.24.14.1317.43155.
Education
Degrees:
Pharmacy Practice Residency, University of Illinois at Chicago, United States, 1999
Doctor of Pharmacy, University of Illinois at Chicago, United States, 1998
Bachelor of Arts, University of Illinois at Urbana Champaign, United States, 1994
Postgraduate Training:
PGY1 Pharmacy Practice Residency, University of Illinois at Chicago, United States
Licensures and Certifications
Medical Editing Certification, University of Chicago Graham School, 4/2014 - Present