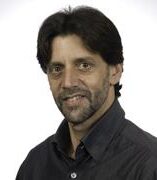 Scott G. Franzblau

Director, Institute for Tuberculosis Research
Albert Schatz Professor, College of Pharmacy - Pharmaceutical Sciences
Research Interests:
1) New drug discovery for tuberculosis, non-tuberculous mycobacteria, Lyme Disease and ESKAPE pathogens
2) Antimicrobial assay development
3) Isolation of novel minor bioactive secondary metabolites
PDAT 6: Infectious Diseases (PHAR 506), 1/10/2022 – 4/29/2022
PDAT 6: Infectious Diseases (PHAR 506), 1/10/2022 – 4/29/2022
PSCI Ph.D. Thesis Research (PSCI 599), 8/23/2021 – 12/3/2021
PHAR 506 (PHAR 506), 2/24/2021 – 2/24/2021
Undergrad Res Exp MedChem&Pcog (PMMP 300), 1/14/2019 – 5/3/2019
Spec Project Med Chem &Pcog (PMMP 390), 1/9/2017 – 4/28/2017
Fund of Drug Action III (PHAR 333), 8/22/2016 – 12/2/2016
Fund of Drug Action III (PHAR 333), 8/22/2016 – 12/2/2016
Lab Tech in Pcog I (PMPG 590), 1/11/2016 – 4/29/2016
Selected Grants
In Vitro Testing Of Candidate Anti-Tubercular Compounds (Master under 109178), Global Alliance for TB Drug Development., 4/1/2023 - 4/30/2024, Obligated Amount: $581187; Anticipated Amount: $581187
To identify natural product molecules with potential activity against tuberculosis, National Institutes of Health (National Cancer Institute)., 1/6/2023 - 1/5/2025, No Obligated Amount Set; No Anticipated Amount Set
Design, Syntheses and Studies of Novel Antituberculosis Agents, University of Notre Dame., 9/1/2021 - 8/31/2023, Obligated Amount: $185798; Anticipated Amount: $185798
Provide heat inactivated cell suspensions of four mycobacterial strains to EpicGenetics, EpicGenetics., 8/1/2021 - 1/31/2022, Obligated Amount: $3980; Anticipated Amount: $3980
In Vitro testing of candidate anti-tubercular compounds (Master under 109178), Global Alliance for TB Drug Development., 4/1/2021 - 3/31/2024, Obligated Amount: $758690; Anticipated Amount: $758690
★ Modulation of Protein production and Degradation as an integrated approach to rapid sterilization of Drug sensitive and resistant Mtb, Global Alliance for TB Drug Development., 4/1/2019 - 3/31/2024, Obligated Amount: $8489541; Anticipated Amount: $8489541
A new paradigm for the creation and mining of microbial libraries for drug discovery, National Institutes of Health (National Institute of General Medical Sciences)., 8/10/2018 - 7/31/2023, Obligated Amount: $2069671; Anticipated Amount: $2069671
Enhancing basic and translational TB research in northern Vietnam, National Institutes of Health., 7/1/2017 - 6/30/2022, Obligated Amount: $52396; No Anticipated Amount Set
★ In Vitro Testing of Candidate Anti-Tubercular Compounds (MASTER under 109178), Global Alliance for TB Drug Development., 10/1/2005 - 3/31/2024, Obligated Amount: $10312702; Anticipated Amount: $10312702
Selected Publications
Nandikolla, Adinarayana, Khetmalis, Yogesh Mahadu, Venkata Siva Kumar, Boddupalli, Chandu, Ala, Karan Kumar, Banoth, Shetye, Gauri, Ma, Rui, Murugesan, Sankaranarayanan, Franzblau, Scott G, Chandra Sekhar, Kondapalli Venkata Gowri. (2023). Design, synthesis and biological evaluation of phenanthridine amide and 1,2,3-triazole analogues against Mycobacterium tuberculosis. RSC Medicinal Chemistry, 14, (8), 1549-1561. doi:10.1039/d3md00115f.
Lee, Jung-Ho, Ma, Rui, Nguyen, Linh, Khan, Shahebraj, Qader, Mallique, Mpofu, Enock, Shetye, Gauri, Krull, Nyssa K, Augustinović, Mario, Omarsdottir, Sesselja, Cho, Sanghyun, Franzblau, Scott G, Murphy, Brian T. (2023). Discovery of a New Antibiotic Demethoxytetronasin Using a Dual-Sided Agar Plate Assay (DAPA). ACS Infectious Diseases, 9, (8), 1593-1601. doi:10.1021/acsinfecdis.3c00171.
Chhetri, Bhuwan Khatri, Bhanushali, Riya, Liang, Yifan, Cepeda, Marisa R, Niradininoco, Adi Kula, Soapi, Katy, Wan, Baojie, Qader, Mallique, Franzblau, Scott G, Kubanek, Julia. (2023). Isolation and Characterization of Anti-Mycobacterial Natural Products from a Petrosia sp. Marine Sponge. Journal of Natural Products, 86, (3), 574-581. doi:10.1021/acs.jnatprod.2c01003.
Kamat, Vinuta, Poojary, Boja, Puthran, Divyaraj, Das, Vishwa B, Kumar, Banoth K, Sankaranarayan, Murugesan, Shetye, Gauri, Ma, Rui, Franzblau, Scott G, Nayak, Suresh P. (2023). Synthesis, antimycobacterial, cytotoxicity, anti‐inflammatory, in silico studies and molecular dynamics of pyrazole‐embedded thiazolidin‐4‐one hybrids. Archiv der Pharmazie, 356, (3), e2200444. doi:10.1002/ardp.202200444.
Zhang, Jidong, Lair, Christine, Roubert, Christine, Amaning, Kwame, Barrio, María Belén, Benedetti, Yannick, Cui, Zhicheng, Xing, Zhongliang, Li, Xiaojun, Franzblau, Scott G, Baurin, Nicolas, Bordon-Pallier, Florence, Cantalloube, Cathy, Sans, Stephanie, Silve, Sandra, Blanc, Isabelle, Fraisse, Laurent, Rak, Alexey, Jenner, Lasse B, Yusupova, Gulnara, Yusupov, Marat, Zhang, Junjie, Kaneko, Takushi, Yang, TJ, Fotouhi, Nader, Nuermberger, Eric, Tyagi, Sandeep, Betoudji, Fabrice, Upton, Anna, Sacchettini, James C, Lagrange, Sophie. (2023). Discovery of natural-product-derived sequanamycins as potent oral anti-tuberculosis agents. Cell, 186, (5), 1013-1025.e24. doi:10.1016/j.cell.2023.01.043.
Ristroph, Kurt D, McManus, Simon A, Shetye, Gauri, Cho, Sang Hyun, Lee, Dennis, Szekely, Zoltan, Sinko, Patrick J, Franzblau, Scott G, Prud'homme, Robert K. (2022). Targeted Antitubercular Peptide Nanocarriers Prepared by Flash NanoPrecipitation with Hydrophobic Ion Pairing. Advanced Materials Technologies, 7, (11). doi:10.1002/admt.202101748.
Liu, Rui, Marshall, Kate, Ma, Rui, Lien Thi Pham, Kim, Shetye, Gauri, Liu, Zhihao, Cho, Sanghyun, Jeong, Hyunyoung, Franzblau, Scott G, Moraski, Garrett C, Miller, Marvin J. (2022). Syntheses and studies of deuterated Imdiazo[1,2-a]pyridine-3-carboxamides with potent anti-tuberculosis activity and improved metabolic properties. Bioorganic Chemistry, 128, 106074. doi:10.1016/j.bioorg.2022.106074.
Zhou, Bin, Shetye, Gauri, Wolf, Nina M, Chen, Shao-Nong, Qader, Mallique, Ray, G Joseph, Lankin, David C, Cho, Sanghyun, Cheng, Jinhua, Suh, Joo-Won, Franzblau, Scott G, McAlpine, James B, Pauli, Guido F. (2022). New Rufomycins from Streptomyces atratus MJM3502 Expand Anti-Mycobacterium tuberculosis Structure–Activity Relationships. Organic Letters, 24, (40), 7265-7270. doi:10.1021/acs.orglett.2c02493.
Ang, Chee Wei, Lee, Brendon M, Jackson, Colin J, Wang, Yuehong, Franzblau, Scott G, Francisco, Amanda F, Kelly, John M, Bernhardt, Paul V, Tan, Lendl, West, Nicholas P, Sykes, Melissa L, Hinton, Alexandra O, Bolisetti, Raghu, Avery, Vicky M, Cooper, Matthew A, Blaskovich, Mark AT. (2022). Nitroimidazopyrazinones with Oral Activity against Tuberculosis and Chagas Disease in Mouse Models of Infection. Journal of Medicinal Chemistry, 65, (19), 13125-13142. doi:10.1021/acs.jmedchem.2c00972.
Education
Degrees:
B.S, Rutgers University, United States, 1976
MS, University of Arizona, United States, 1978
PhD, University of Arizona, United States, 1982
Postgraduate Training:
Postgraduate, Kurume University, Japan, 1984