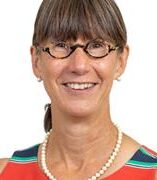 Lisa Sharp

Associate Dean for Research, University of Illinois Chicago, College of Nursing
Independent Study (PSOP 596), 1/9/2023 – 4/28/2023
Integrating Behav Change Model (PSOP 525), 1/9/2023 – 4/28/2023
Undergrad Res Exp Pharm Syst (PSOP 300), 1/9/2023 – 4/28/2023
Independent Study (PSOP 596), 8/22/2022 – 12/2/2022
Independent Study (PSOP 596), 5/16/2022 – 7/21/2022
Ph.D. Thesis Research (PSOP 599), 5/16/2022 – 7/21/2022
Res in Pharm Syst Outcomes Pol (PSOP 380), 1/10/2022 – 4/29/2022
PhLAMES 2 (PHAR 466), 1/10/2022 – 4/29/2022
Medication, Identity &Illness (PSOP 525), 1/10/2022 – 4/29/2022
Selected Grants
Determinants of Medication Non-Adherence Among Adults with Chronic Obstructive Pulmonary Disease, American Thoracic Society., 7/1/2023 - 7/1/2024, Obligated Amount: $40000; Anticipated Amount: $40000
ACTION, A lifestyle physiCal acTivity Intervention for MinOrity womeN with asthma: From Efficacy to Implementation, University of Chicago., 8/7/2022 - 4/30/2023, Obligated Amount: $429815; Anticipated Amount: $429815
Narrative Patient-Generated Health Data (PGHD) of Experience to Inform Effective and Inclusive Informatics Tools for Patients, Clinicians and Researchers, UIC Center for Clinical and Translational Science., 6/1/2022 - Present, No Obligated Amount Set; No Anticipated Amount Set
Innovating Diabetes Screening in Emergency Departments And Linkage Services (IDEAL): Enhancing Linkage to Care, University of Chicago., 6/1/2022 - 5/31/2023, Obligated Amount: $30000; Anticipated Amount: $30000
CTA: Multivariable Artificial Pancreas to Detect and Mitigate the Effects of Unannounced Physical Activities and Acute Psychological Stress, Illinois Institute of Technology., 9/12/2021 - 7/31/2024, Obligated Amount: $479750; Anticipated Amount: $479750
Expanding an Active Surveillance Cohort to Improve Survivorship for Black Men with Favorable Risk Prostate Cancer, US Army., 9/1/2021 - 8/31/2024, Obligated Amount: $421033; Anticipated Amount: $421033
VA IPA Lisa Sharp 2021-2022, US Department of Veterans Affairs., 7/1/2021 - 6/30/2022, Obligated Amount: $45534.78; Anticipated Amount: $45534.78
VA IPA Lisa Sharp 2020-2021, US Department of Veterans Affairs., 7/1/2020 - 6/30/2021, Obligated Amount: $35509.35; Anticipated Amount: $35509.35
My ESSENCE - Mindfulness to Reduce Stress, Improve Sleep, and Reduce Cardiovascular Risk in African-Americans with Type 2 Diabetes, National Institutes of Health (National Heart, Lung, and Blood Institute)., 2/15/2020 - 1/31/2025, Obligated Amount: $619766; Anticipated Amount: $759490
Selected Publications
Biggers, Alana, Barton, Isaye, Henkins, Julia, Kim, Hajwa, Perez, Rose, Ong, Jason, Sharp, Lisa K, Gerber, Ben S. (2023). Association between sleep hygiene practices scale and sleep quality in Black and Latinx patients with uncontrolled type 2 diabetes. Sleep Medicine X, 5, 100066. doi:10.1016/j.sleepx.2023.100066.
Yan, CH, Hubbard, CC, Lee, TA, Sharp, LK, Evans, CT, Calip, GS, Rowan, SA, McGregor, JC, Gellad, WF, Suda, KJ. (2023). Impact of Hydrocodone Rescheduling on Dental Prescribing of Opioids. JDR Clinical & Translational Research, 8, (4), 402-412. doi:10.1177/23800844221102830.
Alobaidi, Ali, Yan, Connie H, Kopfman, Miranda, Naveed, Maryam, Sharp, Lisa K, Nutescu, Edith A. (2023). The Relationship Between Signature Time and Functional Health Literacy: Results from a Prospective Study of an Urban Low-Income Population Receiving Long-Term Anticoagulation. Advances in Therapy, 40, (9), 3926-3936. doi:10.1007/s12325-023-02556-4.
Ramanathan, Swetha, Yan, Connie H, Hubbard, Colin, Calip, Gregory S, Sharp, Lisa K, Evans, Charlesnika T, Rowan, Susan, McGregor, Jessina C, Gross, Alan E, Hershow, Ronald C, Suda, Katie J. (2023). Changes in antibiotic prescribing by dentists in the United States, 2012-2019.. Infection Control and Hospital Epidemiology, 1-6. doi:10.1017/ice.2023.151.
Salvo, Deborah, Sharp, Lisa, Nyenhuis, Sharmilee. (2023). The Important and Often Unrecognized Role of Physical Activity for Disease Management Among Highly Climate Vulnerable Clinical Populations.. Journal of Physical Activity and Health, 1-3. doi:10.1123/jpah.2023-0303.
Suda, Katie J, Boyer, Taylor L, Blosnich, John R, Cashy, John P, Hubbard, Colin C, Sharp, Lisa K. (2023). Opioid and high-risk prescribing among racial and ethnic minority veterans. American Journal of Preventive Medicine. doi:10.1016/j.amepre.2023.06.008.
Nabulsi, Nadia A, Nazari, Jonathan L, Lee, Todd A, Patel, Pritesh R, Sweiss, Karen I, Le, Thy, Sharp, Lisa K. (2023). Perceptions of prescription opioids among marginalized patients with hematologic malignancies in the context of the opioid epidemic: a qualitative study. Journal of Cancer Survivorship, 1-12. doi:10.1007/s11764-023-01370-9.
Sharp, Lisa K, Solanki, Pooja, Boyer, Taylor, Vivo, Amanda, Kale, Ibuola, Hughes, Ashley M, Gibson, Gretchen, Jurasic, M Marianne, Evans, Charlesnika T, Suda, Katie J. (2023). A qualitative exploration of dentists' opioid prescribing decisions within U.S. veterans affairs facilities. Pain, 164, (4), 749-757. doi:10.1097/j.pain.0000000000002759.
Rodriguez, Ana Avila, Quigley, John, Sweiss, Jaleel, Kurzweil, Kaily, Sborov, Douglas, Sharp, Lisa K, Calip, Gregory, Maahs, Lucas, Uzoka, Chukwuemeka, Ilo, Elizabeth, Wolf, Elliot, Rondelli, Damiano, Hofmeister, Craig C, Sweiss, Karen. (2023). 51 Chronic Opioid Use Is Associated with Inferior Survival in Myeloma Patients Undergoing Autologous Transplant. Transplantation and Cellular Therapy, 29, (2), s44. doi:10.1016/s2666-6367(23)00120-3.
Notable Honors
2022, Diversity, Equity and Inclusion Impact Award, University of Illinois at Chicago