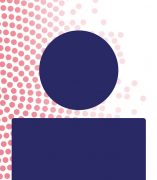 Lisa Sharp
PhLAMES 1 (PHAR 465), 8/23/2021 – 12/3/2021
Ph.D. Thesis Research (PSOP 599), 8/23/2021 – 12/3/2021
Social and Behavioral Pharmacy (PHAR 462), 8/23/2021 – 10/29/2021
Social and Behavioral Pharmacy (PHAR 462), 8/23/2021 – 10/29/2021
Ph.D. Thesis Research (PSOP 599), 6/14/2021 – 8/6/2021
PhLAMES 2 (PHAR 466), 1/11/2021 – 4/30/2021
Medication, Identity &Illness (PSOP 525), 1/11/2021 – 4/30/2021
Ph.D. Thesis Research (PSOP 599), 1/11/2021 – 4/30/2021
Independent Study (PSOP 596), 8/24/2020 – 12/4/2020
Selected Grants
CTA: Multivariable Artificial Pancreas to Detect and Mitigate the Effects of Unannounced Physical Activities and Acute Psychological Stress, Illinois Institute of Technology., 9/12/2021 - 7/31/2022, Obligated Amount: $238251; Anticipated Amount: $238251
VA IPA Lisa Sharp 2021-2022, US Department of Veterans Affairs., 7/1/2021 - 6/30/2022, Obligated Amount: $45534.78; Anticipated Amount: $45534.78
VA IPA Lisa Sharp 2020-2021, US Department of Veterans Affairs., 7/1/2020 - 6/30/2021, Obligated Amount: $35509.35; Anticipated Amount: $35509.35
My ESSENCE - Mindfulness to Reduce Stress, Improve Sleep, and Reduce Cardiovascular Risk in African-Americans with Type 2 Diabetes, National Institutes of Health (National Heart, Lung, and Blood Institute)., 2/15/2020 - 1/31/2025, Obligated Amount: $338391; Anticipated Amount: $759490
UIC Subaward for Dental prescribing of antibiotics and opioids: high use in the absence of evidence, University of Pittsburgh., 11/1/2019 - 7/31/2021, Obligated Amount: $360368; Anticipated Amount: $360368
Type 1 Diabetes in Pre-Menopausal Women: Integrating Menstrual Cycle Related Physiological Changes and Symptoms into a Multivariable Artificial Pancreas, Juvenile Diabetes Research Fdn (Australia)., 10/1/2019 - 8/14/2020, Obligated Amount: $1996209; Anticipated Amount: $1996209
Building self-regulation capacity in AA T2DM women: Feasibility of an ecological momentary intervention, University of Chicago., 8/1/2019 - 12/31/2020, Obligated Amount: $25000; Anticipated Amount: $25000
Improving Veteran Health by Increasing Dental Stewardship of Antibiotics and Opioids - Sharp IPA, US Department of Veterans Affairs (Edward Hines Jr. VA Hospital)., 7/1/2019 - 6/30/2020, Obligated Amount: $27338.14; Anticipated Amount: $27338.14
A Survey Comparison of Medication Access Services at 340B & non-340B Hospitals - Phase I, 340 Community Voices., 2/1/2019 - 6/30/2019, Obligated Amount: $12500; Anticipated Amount: $12500
Selected Publications
Bruinius, Jacob, Hannan, Mary, Kagalwalla, Mustafa, Iddrisu, Muftawu-Deen, Missikpode, Celestin, Frydrych, Anne, Wilk, Meredith, Gerber, Ben, Sharp, Lisa K, Cedillo-Couvert, Esteban, Lash, James P, Porter, Anna C. (2022). Healthy diet text message-based intervention in adults with CKD: a pilot study. Journal of Nephrology, 1-3. doi:10.1007/s40620-021-01233-5.
Khouja, Tumader, Zhou, Jifang, Gellad, Walid F, Mitsantisuk, Kannop, Hubbard, Colin C, Yan, Connie H, Sharp, Lisa K, Calip, Gregory S, Evans, Charlesnika T, Suda., Katie J. (2021). Serious opioid-related adverse outcomes associated with opioids prescribed by dentists. Pain, Publish Ahead of Print. doi:10.1097/j.pain.0000000000002545.
Kim, Min Jung, Park, Chang, Sharp, Lisa K, Quinn, Laurie, Bronas, Ulf G, Gruss, Valerie, Fritschi, Cynthia. (2021). Impact of worries associated with COVID-19 on diabetes-related psychological symptoms in older adults with Type 2 diabetes. Geriatric Nursing, 43, 58-63. doi:10.1016/j.gerinurse.2021.11.006.
Sweiss, Karen, Kurzweil, Kaily, Calip, Gregory S, Sharp, Lisa, Nabulsi, Nadia, Khan, Mahir, Rondelli, Damiano, Patel, Pritesh R. (2021). Chronic Opioid Use Is Highly Prevalent in Patients Undergoing Allogeneic Transplant and Impacts Long Term Outcomes. Blood, 138, (Supplement 1), 1823-1823. doi:10.1182/blood-2021-154472.
Yan, Connie H, Naveed, Maryam, Alobaidi, Ali, Kopfman, Miranda, Nutescu, Edith A, Sharp, Lisa K, Cannegieter, Dr Suzanne. (2021). Association between transportation barriers and anticoagulation control among an inner‐city, low‐income population: A prospective observational cohort study. Research and Practice in Thrombosis and Haemostasis, 5, (7), e12605. doi:10.1002/rth2.12605.
Smart, Mary H, Nabulsi, Nadia A, Gerber, Ben S, Grupta, Itika, Di Eugenio, Barbara, Ziebart, Brian, Sharp, Lisa K. (2021). Remote Health Coaching Text-based Walking Program in Ethnic Minority Primary Care Patients who are Overweight and Obese: A Feasibility and Acceptability Pilot (Preprint). JMIR Formative Research. doi:10.2196/31989.
Nyenhuis, Sharmilee M, Shah, Nida, Kim, Hajwa, Marquez, David X, Wilbur, JoEllen, Sharp, Lisa K. (2021). The Feasibility of a Lifestyle Physical Activity Intervention for Black Women with Asthma. The Journal of Allergy and Clinical Immunology In Practice, 9, (12), 4312-4321.e2. doi:10.1016/j.jaip.2021.07.028.
Nakata, Cheryl, Sharp, Lisa K, Spanjol, Jelena, Cui, Anna Shaojie, Izberk-Bilgin, Elif, Crawford, Stephanie Y, Xiao, Yazhen. (2021). Narrative arcs and shaping influences in long-term medication adherence. Social Science & Medicine, 285, 114264. doi:10.1016/j.socscimed.2021.114264.
Okorie-Awé, Clara, Crawford, Stephanie Y, Sharp, Lisa K, Jaki, Birgit U, Kachlic, Marlowe Djuric. (2021). A faculty and staff workshop on microaggression and implicit bias: Knowledge and awareness of student, faculty, and staff experiences. Currents in Pharmacy Teaching and Learning, 13, (9), 1200-1209. doi:10.1016/j.cptl.2021.06.031.