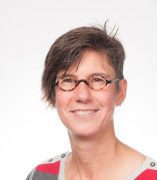 Lisa K. Sharp

Associate Professor, Pharmacy Systems, Outcomes and Policy
Department Affiliate, Health Policy & Administration
Center Affiliate, Center for Pharmacoepidemiology and Pharmacoeconomic Research
Contact
Building & Room:
Room 227B, College of Pharmacy
Address:
833 South Wood St, Chicago, IL, 60612
Office Phone:
Fax:
Email:
About
Research Interests: Dr. Lisa Sharp is a clinical health psychologist, an associate professor in the Department of Pharmacy Systems, Outcomes and Policy, and an IHRP Fellow. Dr. Sharp received her PhD from Northwestern University in Clinical Psychology, an internship in Health Psychology from University of Chicago, and a post-doc in Primary Care Health Psychology from Michigan State University. Her primary area of research targets the health of minorities and underserved populations in regards to understanding the direct and indirect effects of stress and depression on chronic illness and cancer, fostering patient participation and communication in the doctor-patient relationship, and ecological, social and psychological influences on adherence. Dr. Sharp joined CPR in 2014.
Selected Publications
Spanjol JS, Cui A, Nakata CY, Sharp LB, Crawford S, Xiao Y, Watson-Manheim M. Service co-production of prolonged, complex, and negative services: an examination of medication adherence in chronically ill individuals. Journal of Service Research. 2015;18(3):284-302.
Watson-Manheim MB, Crawford SY, Nakata CC, Xiao Y, Holly ES, Sharp L, Spanjol J, Cui A ed. "Developing targeted text messages for enhancing medication adherence" Chicago, IL. Proceedings of the Nineteenth Americas Conference on Information Systems. August-16-2013.
Joo MJ, Sharp L, Au DH, Lee TA, Fitzgibbon ML. Use of spirometry in the diagnosis of COPD: a qualitative study in primary care.. COPD. 2013;10(4):444-9. doi:10.3109/15412555.2013.766683.
Gerber BS, Rapacki LJ, Castillo A, Tilton JL, Touchette D, Mihailescu D, Berbaum M, Sharp L. Design of a trial to evaluate the impact of clinical pharmacists and community health promoters working with African-Americans and Latinos with diabetes.. BMC public health. 2012;12:891. doi:10.1186/1471-2458-12-891.
Nutescu EA, Bathija S, Sharp LS, Gerber BT, Schumock GL, Fitzgibbon M. Anticoagulation patient self-monitoring in the United States: considerations for clinical practice adoption.. Pharmacotherapy. 2011;31(12):1161-74. doi:10.1592/phco.31.12.1161.