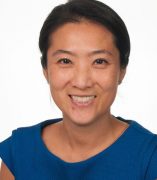 Keri Kim

Clinical Assistant Professor, Pharmacy Practice
Contact
Address:
833 S. Wood Street, Chicago, IL, 60612
Office Phone:
Email:
Selected Publications
Benken ST, Tesoro EP, Kim K, Mucksavage JJ. Treatment outcomes of heparin-induced thrombocytopenia in subarachnoid hemorrhage patients: a 4-year, retrospective single-center review.. Neurocritical care. 2012;17(2):177-82. doi:10.1007/s12028-012-9725-x.
Koh KH, Jurkovic SY, Yang KW, Choi S, Jung J, Kim K, Zhang W, Jeong H. Estradiol induces cytochrome P450 2B6 expression at high concentrations: implication in estrogen-mediated gene regulation in pregnancy.. Biochemical pharmacology. 2012;84(1):93-103. doi:10.1016/j.bcp.2012.03.016.
Panos N, Tesoro EP, Kim K, Mucksavage JJ. Outcomes associated with transdermal nicotine replacement therapy in a neurosurgery intensive care unit.. American journal of health-system pharmacy : AJHP : official journal of the American Society of Health-System Pharmacists. 2010;67(16):1357-61. doi:10.2146/ajhp090402.