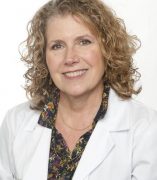 Vicki L Groo

Clinical Associate Professor, Pharmacy Practice
Clinical Pharmacist, Ambulatory Pharmacy Services
Clinical Associate Professor, DOM Cardiology
Contact
Address:
833 S. Wood Street, Chicago, IL, 60612
Office Phone:
Office Phone TTY:
Email:
CV Link:
Selected Publications
DiDomenico RJ, Bress AP, Na-Thalang KY, Tsao YL, Groo VL, Deyo KR, Patel SR, Bishop J, Bauman J. Use of a simplified nomogram to individualize digoxin dosing versus standard dosing practices in patients with heart failure.. Pharmacotherapy. 2014;34(11):1121-31. doi:10.1002/phar.1480.
Bress A, Han JR, Patel SA, Desai AL, Mansour ID, Groo VG, Progar KH, Shah E, Stamos T, Wing C, Garcia J, Kittles R, Cavallari L. Association of aldosterone synthase polymorphism (CYP11B2 -344T>C) and genetic ancestry with atrial fibrillation and serum aldosterone in African Americans with heart failure. PLoS One. 2013;8(7):e71268.
Education
OtherResidency Certificate, Cardiology and Critical Care, University of Illinois at Chicago, Chicago, IL
PharmD, Pharmacy, Ohio State University, Columbus, OH
BS, Pharmacy, University of Toledo, Toledo, OH
Professional Memberships
American College of Clinical Pharmacy
American College of Cardiology
Heart Failure Society of America