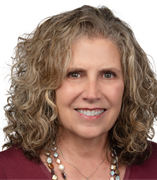 Vicki L. Groo

Clinical Associate Professor, College of Pharmacy - Pharmacy Practice
Clinical Associate Professor, College of Medicine - Medicine
Contact
Address:
833 S. Wood St, Room 164 (M/C 886), Chicago, IL
Office Phone:
Email:
Overview:
Clinical Interests: > 10 years ICU/CCU before transitioning to Ambulatory Cardiology
Current Clinical Practice:
Heart Failure Clinical Pharmacist as part of a multi-disciplinary team
Pharmacist Managed Medication Titration Clinic in the Heart Center for heart failure, hypertension, lipids and polypharmacy
PCSK9 inhibitor consult service
LVAD anticoagulation management
Research Interests:
Heart failure, clinical services, anticoagulation, lipids
Teaching Statement:
Preceptor for P3, P4 students, PGY1 and PGY2 residents in Ambulatory Cardiology. Classroom lectures on heart failure and coronary artery disease.
Undergrad Resrch Pharm Pract (PMPR 380), 8/22/2022 – 12/2/2022
APPE Advanced Ambulatory Care (PHAR 617), 2/14/2022 – 3/25/2022
IPPE Amulatory Care (PHAR 516), 1/17/2022 – 4/14/2022
Undergrad Resrch Pharm Pract (PMPR 380), 1/10/2022 – 4/29/2022
PDAT 10: Advanced Disease Management (PHAR 510), 1/10/2022 – 4/29/2022
PDAT 5: Cardiovascular (PHAR 505), 1/10/2022 – 4/29/2022
Pharmacotherapeutics 2 (PHR5617), 10/18/2021 – 10/18/2021
Undergrad Resrch Pharm Pract (PMPR 380), 8/23/2021 – 12/3/2021
APPE Advanced Ambulatory Care (PHAR 617), 7/5/2021 – 11/5/2021
Selected Grants
Gloria-AF Global Registry on Long-Term Oral Anti-thrombotic Treatment in Patients with Atrial Fibrillation, Boehringer Ingelheim., 1/15/2014 - 1/15/2029, Obligated Amount: $47622; Anticipated Amount: $47622
The effect of race and genetic variants on diuretic requirements in patients with systolic heart failure, ASHP Research and Education Foundation., 7/2010 - 6/2011, Obligated Amount: $5000; No Anticipated Amount Set
Genetic Determinants Of Aldosterone Escape In Heart Failure, National Institutes of Health (National Institute on Aging)., 9/30/2008 - 8/31/2011, Obligated Amount: $105370; Anticipated Amount: $105370
Treatment Of Preserved Cardiac Function Heart Failure With An Aldosterone Antagonist (TOPCAT), New England Research Institutes., 8/1/2006 - 6/30/2013, Obligated Amount: $104750; Anticipated Amount: $104750
Selected Publications
Twing, AH, Gokhale, S, Slostad, B, Meyer, J, Simon, E, Dickens, H, Kaluzna, SD, Groo, V, Kansal, M, Shroff, A, Groves, EM. (2022). Impact of Transcatheter Aortic Valve Implantation Among Patients With Co-existing Mild to Moderate Mitral Regurgitation. American Journal of Cardiology, 177, 84-89. doi:10.1016/j.amjcard.2022.04.049.
Ambalavanan, Manoj, Dwyer Kaluzna, Stephanie, Nasrollahi, Farrah, Patel, Keshav, Twing, Aamir, Dohse, Carlos, Ramsis, Ramsis, Benitez-Burke, Jessica, Hammad, Laila, Do, Daniel, Long, Matthew, Zayyad, Zaid, Tiu, David, Ibrahim, Khalil, Kansal, Mayank M, Shroff, Adhir R, Groo, Vicki L. (2022). Abstract 85: Evaluation Of Guideline-Directed Medical Therapy Prescribing In Patients Undergoing Transcatheter Edge-to-Edge Repair. Circulation Cardiovascular Quality and Outcomes, 15, (Suppl_1). doi:10.1161/circoutcomes.15.suppl_1.85.
Whittemore, H, Posen, AK, Hellenbart, EL, Groo, V, Wenzler, E, Tilton, JJ. (2021). The Impact of Body Weight and Renal Function on the Risk of Bleeding With Direct Oral Anticoagulants in Atrial Fibrillation. Annals of Pharmacotherapy, 55, (11), 1309-1317. doi:10.1177/1060028021995201.
Boyd, AD, Ndukwe, CI, Dileep, A, Everin, OF, Yao, Y, Welland, B, Field, J, Baumann, M, Flores, JD, Shroff, A, Groo, V, Dickens, C, Doukky, R, Francis, R, Peacock, G, Wilkie, DJ. (2020). Elderly medication adherence intervention using the my interventional drug-eluting stent educational app: Multisite randomized feasibility trial. JMIR mHealth and uHealth, 8, (6). doi:10.2196/15900.
Tilton, JJ, Sadr, R, Groo, VL. (2019). Concomitant use of levofloxacin and fluconazole leading to possible torsades de pointes. Journal of Oncology Pharmacy Practice, 25, (8), 2004-2006. doi:10.1177/1078155218815743.
Fernandez-Llimos, Fernando, Abu Farha, Rana K, Amin, Mohamed E, El-Sharif, Suleiman I, Jamshed, Shazia Q, Peron, Emily, Prudencio, Jarred, Shraim, Naser Y, Tegegn, Henok G, Tonin, Fernanda S, Zolezzi, Monica, Ababneh, Mera, Abdelaziz, Hani, Abdu-Aguye, Samirah N, Abebe, Molla, Akande-Sholabi, Wuraola, Alameddine, Sarah, Alzghari, Saeed K, Armoiry, Xavier, Arnet, Isabelle, Attarabeen, Omar F, Avent, Minyon, Awaisu, Ahmed, Axon, D Rhys, Aziz, Hafiz A, Bennie, Marion, Bheemavarapu, Harika, Blalock, Susan J, Borba, Helena H, Bradley, Alisha J, Brata, Cecilia, Breukels, Oscar, Cameron, Emily J, Carter, Jean T, Cavanaugh, Jamie J, Chalmers, Leanne, Chekani, Farid, Cobb, Brooklyn T, Cope, Anwen L, Cosentino, Marco, Crilly, Philip J, Dabaghzadeh, Fatemeh, Das, Saibal, Davies, Michael J, De Loof, Hans, Dickinson, Rebecca, Dos Santos, Marlise A, Ebbens, Marieke, Eckel, Stephen F, Ernst, Erika J, Fakeye, Titilayo O, Fang, Wentong, Fazel, Maryam T, Ferreri, Stefanie P, Fetterman, James W, Fong, Karen, Trigo, Lucia Franco, Gaskins, Jessica L, Gilmore, James, Gossell-Williams, Maxine, Groo, Vicki, Guayta-Escolies, Rafel, Guraya, Salman Y, Gyapong, Reginald, Hallit, Souheil, Harvey, Carrie, Hassali, Mohamed A, Hincapie, Ana L, Hites, Maya, Hoti, Kreshnik, Houle, Sherilyn, Jarernsiripornkul, Narumol, Kaae, Susanne, Sporrong, Sofia Kälvemark, Katoue, Maram G, Kauppinen, Hanna, Khalil, Viviane, Khdour, Maher, Kiiski, Annika, Knapp, Peter, Koppen, Laura M, Kovačević, Sandra V, Krska, Janet, Kruijtbosch, Martine, Lambert, Mark F, Lall, Dorothy, Law, Miranda G, Leonart, Leticia, Locatelli, Igor, Lonabaugh, Kevin P, Low, Jac K, Lucchetti, Giancarlo, Malfará, Márcia, Malhi, Saima M, May, Meghan E, Mayyas, Fadia, Mazhar, Faizan, Mensah, Kofi B, Mhanna, Razan G, Minto, Jenner, Modun, Darko, Moullin, Joanna C, Mukattash, Tareq L, Nduaguba, Sabina O, Ng, Siew-Yen, Nitadpakorn, Sujin, Odalović, Marina, Okumura, Lucas M, Oli, Angus N, Olsen, Amanda, Ong, Suan E, Pantuzza, Lais L, Patanwala, Sid E, Patterson, Julie A, Perdew, Cassie, Rivera, Alexandra Perez, Perman, Sarah, Peasah, Samuel K, Piper, Brian J, Prayitno, Adji, Rahman, Mohammad S, Richard, Craig A, Rodriguez, Brittany A, Rothholz, Mitchel C, Rotta, Inajara, Rzewuska, Magdalena, Sabah, Arif, Saini, Bandana, Saleem, Fahad, Salgado, Teresa M, Sarayani, Amir, Ali, Mostafa Sayed, Scalese, Michael J, Schutte, Tim, Seabury, Robert, Sendall, Marguerite, Seubert, Liza, Shaeer, Kristy M, Shander, Aryeh, Shao, Shih-Chieh, Shearer, Brenna, Shehnaz, Syed I, Shiyanbola, Olayinka O, Shroukh, Wejdan A, Siang, Tan Ching, Sim, Tin Fei, Singer, Donald R, Skelley, Jessica W, Skinner, Brian, Smith, Carmen B, Sri-on, Jiraporn, Stanton-Robinson, Chayla, Stupans, Ieva, Świeczkowski, Damian, Tan, Maw P, Tarfa, Adati, Taylor, Jeff, Teoh, Leanne, Theberge, Cory R, Tommelein, Eline, Veach, Stevie, Veal, Felicity, Díaz-Pallarés, Manuel Vélez, Volmer, Daisy, Ward, Eileen D, Westerlund, Tommy, Whittaker, Paula J, Wibowo, Yosi, Widayanti, Anna, Wilby, Kyle J, Wirth, Francesca, Wright, David, Yakum, Martin N, Yam, Felix K, Young, Natalie W, Zakaria, Nasriah, Zhao, Yanling. (2019). Peer review and publication delay. Pharmacy Practice, 17, (1), 1502-1502. doi:10.18549/pharmpract.2019.1.1502.
Groo, Vicki, Metayer, Jaclyne. (2019). Iron Deficiency in Heart Failure. Cardiology Self-Assessment Program, 2019 Book 1 Heart Failure. (pp. 130-140). American College of Clinical Pharmacy.
Bhat, S, Kansal, M, Kondos, GT, Groo, V. (2018). Outcomes of a Pharmacist-Managed Heart Failure Medication Titration Assistance Clinic. Annals of Pharmacotherapy, 52, (8), 724-732. doi:10.1177/1060028018760568.
Langford, J, Groo, Vicki. (2018). Updates in Chronic Management of Heart Failure. Ambulatory Care Self-Assessment Program 2018 Book 1. Cardiologic Care. (pp. 99-121). American College of Clinical Pharmacy.
Professional Leadership
ACCP Cardiology PRN, 12/1/2020 - 12/1/2021
ACC Cardiovascular Team Education Committee, American College of Cardiology, 11/1/2019 - Present
CV Team Representative, 11/1/2019 - Present
Cardiology PRN Student and Resident Committee, American College of Clinical Pharmacy, 12/1/2018 - 11/30/2019
ACCP Cardiology PRN Student and Resident Committee, American College of Clinical Pharmacy, 12/1/2017 - 11/30/2018
ACC Cardiovascular Team Medication Safety Workgroup, American College of Cardiology, 2017 - Present
Notable Honors
2022, Rho Chi Society, Rho Chi Society
2020, Frederick P Siegel Innovative Teaching Award, College of Pharmacy
2020, ACCP Cardiology PRN Clinical Practice Award, American College of Clinical Pharmacy
Education
Degrees:
B.S., University of Toledo, United States, 1985
Pharm.D., Ohio State University, United States, 1988
Postgraduate Training:
Advanced Pharmacy Resident, Cardiology and Critical Care, University of Illinois at Chicago, United States, 1989
Licensures and Certifications
Board Certified Cardiology Pharmacist, Board of Pharmacy Specialties, 12/2019 - 12/2026
Certified Hypertension Clinician, American Hypertension Specialist Certification Program, 3/1/2018 - Present
Lipid Management Certification, American Pharmacists Association, 1/1/2009 - Present
Selected Presentations
Groo, Vicki, Dwyer Kaluzna, Stephanie. (2022 April 23). Meet your Match: Speed Dating with Antithrombotic Therapy Updates. 5th Annual UPdate in Cardiovascular Disease for the Primary Care Physcian. Chicago.
Groo, Vicki. (2022 April 03). Which Oral Anticoagulant is Best for the Older Patient. American College of Cardiology Annual Scientific Session. Washington, DC USA.