Oct
21
2022
Financial Toxicity of Cancer Treatment: A Growing Threat to Access and Quality of Cancer Care
2022 Research Day Keynote Lecture by Dr. Nandita Khera MD, MPH
October 21, 2022
2:10 PM - 4:00 PM America/Chicago
Location
UIC College of Pharmacy (PHARM)
Address
833 S. Wood St., and Online, Chicago, IL 60612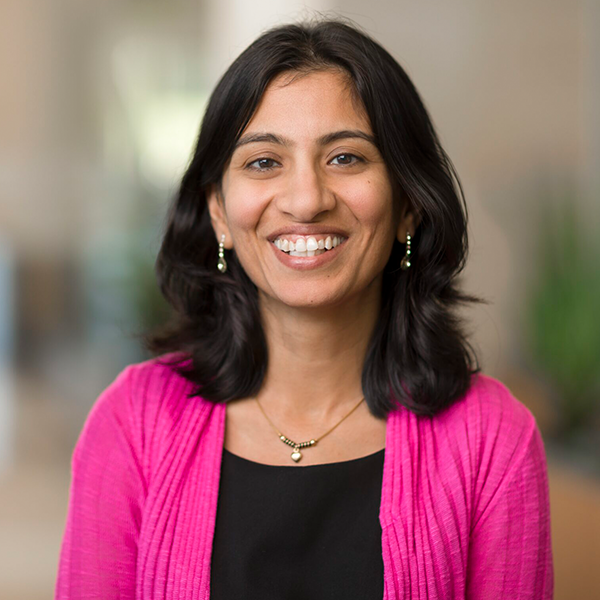 Dr. Nandita Khera is Associate Professor of Medicine; Consultant, Division of Hematology/Oncology; Medical Director, Ambulatory Infusion Center; Associate Chair for Digital Transformation and Practice Integration at Mayo Clinic Alix School of Medicine; Department of Medicine. Her overall research goal is to design and evaluate strategies to improve the delivery of care to cancer patients, especially those undergoing stem cell transplant. She studies the psychosocial and financial outcomes of cancer treatment, especially in survivors with diverse socioeconomic, racial, ethnic and cultural backgrounds. This is an emerging priority area for survivorship research and clinical care.
About Research Day
UIC College of Pharmacy Research Day is an annual college-wide event that brings together trainees, alumni, faculty members, and staff as well as industry and academic colleagues from the Chicago area. Each year, we host a keynote speaker whose cutting edge research appeals to scholars and practitioners across the health sciences.
See the Research Day website for a full schedule and event details. There will a virtual option to attend this event; details coming soon.
Event Website
Contact
Dr. Lindsey McQuade