Fellowship Spotlight: Dr. Sarette T. Tilton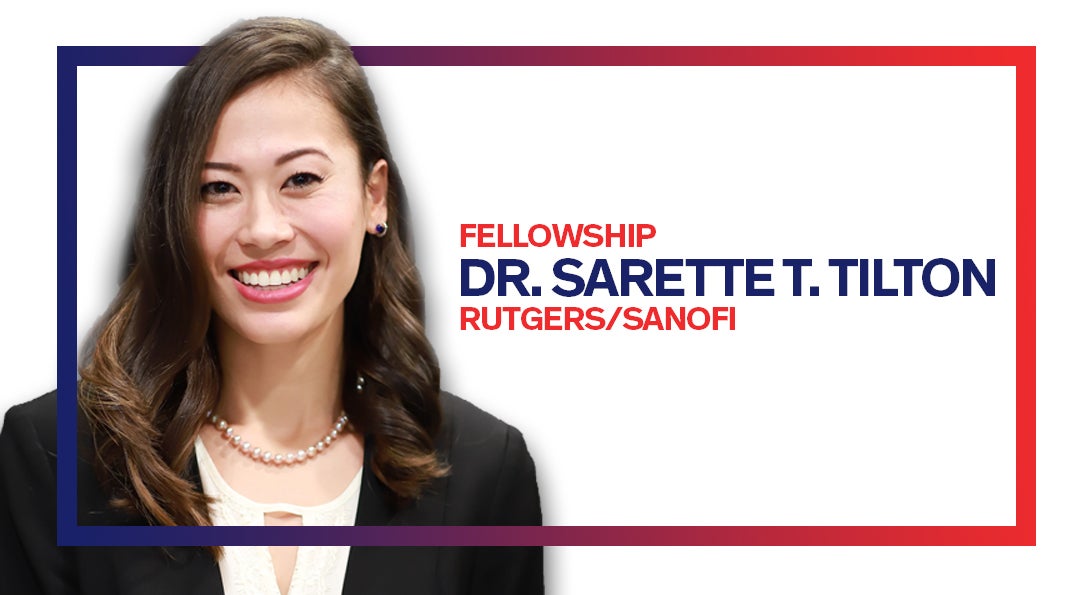 The UIC College of Pharmacy ranks in the top ten nationally in matching students into residencies and fellowships. In celebration of that fact, we're highlighting some of this year's outstanding students and where they will do their residencies or fellowships.
Dr. Sarette T. Tilton from Libertyville, IL, is doing her fellowship in Health Economics and Outcomes Research (HEOR) with Rutgers University/Sanofi Global.
What drew you to this area of pharmacy?           
I became passionate about HEOR while working with UIC's Pharmacy Systems, Outcomes, and Policy Department as a Riback Fellow. Studying the effects of educational outreach on opioid prescribing, I saw the impact of our research firsthand: from lower rates of opioid prescribing of the study participants, to legislative change in Illinois. My APPE rotations at Astellas and Bristol-Myers Squibb helped confirm that the pharmaceutical industry was a good fit for me to further pursue a career in HEOR.
What do you hope to gain from the experience?
With Rutgers Institute for Pharmaceutical Industry Fellowships' long history of progressing well-rounded, dynamic fellows, I hope to develop my aptitude for critically assessing HEOR study methodology, expand my network, and to grow as a leader within the pharmaceutical industry.
What is your long-term goal in pharmacy?
I have a genuine desire to improve patients' quality of life, and I aspire to impact patient care by improving access and affordability to life-changing medications through leveraging HEOR studies.
Modified on July 07, 2020