The Striking, Startling Realities of Pharmacist Burnout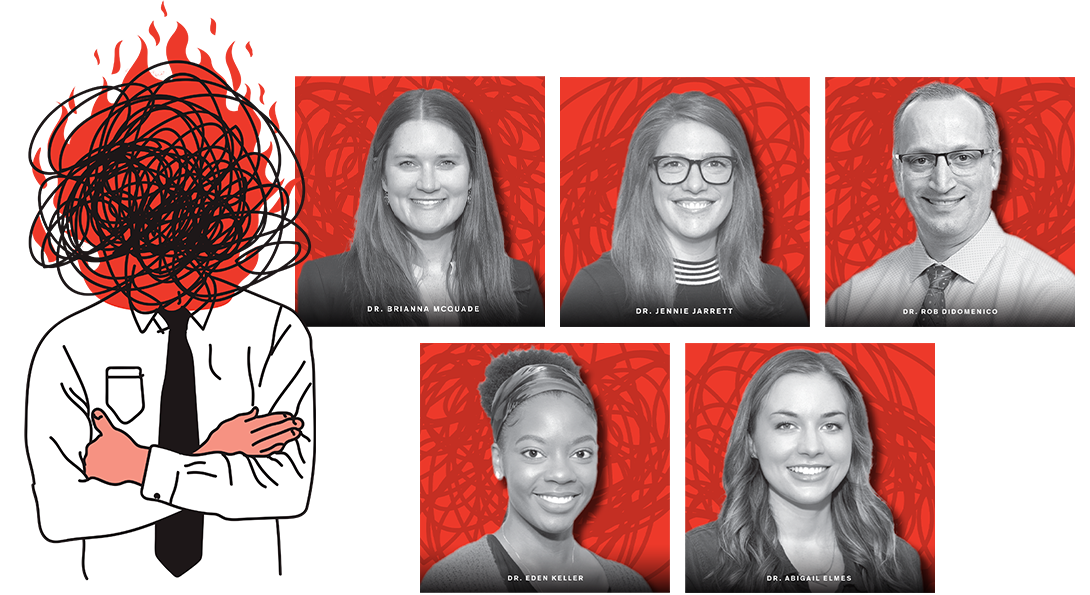 A new paper from UIC Pharmacy researchers shows the vast majority of pharmacists are struggling with burnout and advocates for organizational remedies
As an academic/family medicine research fellow at the UIC College of Pharmacy in 2019, Dr. Brianna McQuade, MHPE '20, saw signs of pharmacist burnout all around her.
She heard the chatter on social media.
She noted the weariness of her peers.
In conversation with her fellowship director, Dr. Jennie Jarrett, an assistant professor in the college's Department of Pharmacy Practice who researches workforce development issues, McQuade shared her observations.
"It was something I became interested in teasing out more," says McQuade, who arrived at UIC in 2018. "After all, we can all relate to burnout on some level."
Jarrett encouraged the study, and McQuade landed an innovations grant from the American College of Clinical Pharmacy Ambulatory Care Practice and Research Network in 2019 to dig deeper into the matter.
An already important research topic intensified by the arrival of COVID-19 and its impact on healthcare, the resulting work McQuade produced alongside Jarrett; Department of Pharmacy Practice associate professor Dr. Rob DiDomenico, PharmD '96, RES '97; and fellows Dr. Eden Keller and Dr. Abigail Elmes delivered the first study exploring burnout among health-system pharmacists during the COVID-19 pandemic using two validated burnout assessments. It was also the first to analyze ambulatory care pharmacists as its own cohort. The UIC group's work, published this past summer in the Journal of the American College of Clinical Pharmacy (JACCP), fueled immediate reflection and has urged healthcare leadership to recognize the plight of pharmacists and respond in earnest.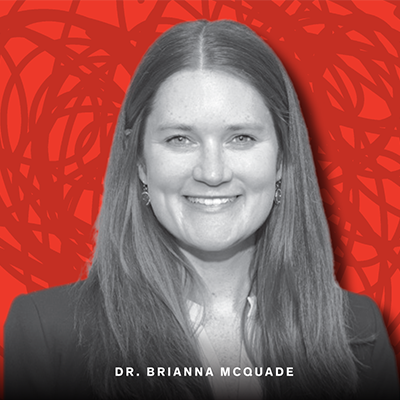 Prior to the pandemic, the burnout rate for pharmacists hovered in the 40–50% neighborhood, according to various published reports. The hearty burnout rate was most often attributed to a mix of factors: a high-stakes, high-workload environment; staffing inadequacies; and inefficient work processes, including cumbersome documentation requirements. The realities of the job drained many pharmacists at work and also challenged their ability to find a positive work/life balance on the outside.
McQuade wanted to understand more about the prevalence of burnout among all health-system pharmacists and, specifically, compare non-ambulatory health-system pharmacist burnout rates to those of ambulatory care pharmacists, so many of whom are often alone at their practice sites.
"Debriefing with colleagues is one of the methods that seemed to invigorate pharmacists struggling with burnout, but the ambulatory care pharmacist doesn't always have that opportunity readily available," McQuade says.
When COVID-19 infiltrated the American landscape in March 2020, however, everything changed. The pandemic required a radical shift in personal and professional lives. Healthcare providers faced abrupt changes to their traditional workflow while isolation, the loss of support systems, and the impact of the illness and death further strained already challenging jobs. Pharmacists, in particular, found themselves incorporating COVID-19 testing while also balancing high hospital censuses and prescription volume. The work taxed the body, the mind, and the soul.
"Pharmacists, like so many others in healthcare, were challenged to do more with less," McQuade says.
In June 2021, McQuade and her colleagues sent an electronic survey to health system pharmacists at two academic health systems in Chicago. The survey routed participants to two validated burnout assessments–the Oldenburg Burnout Inventory and the Maslach Burnout Inventory–and also asked them to reflect on their pre- and post-pandemic burnout levels.
A total of 113 pharmacists completed the survey, and the results proved striking and startling.
Nearly nine in 10 pharmacists were found to be at high risk for burnout, and there was virtually no difference between burnout among ambulatory care pharmacists (88.4%) and non-ambulatory health-system pharmacists (87.1%). Yet more, three in four pharmacists reported higher levels of burnout due to COVID-19, feelings often tied to staffing and scheduling issues, precepting requirements, and rising patient needs, which in some cases had come to include preparing and administering COVID-19 vaccines in addition to regular duties.
"To see these numbers was scary, and it highlighted what healthcare looks like today," McQuade says.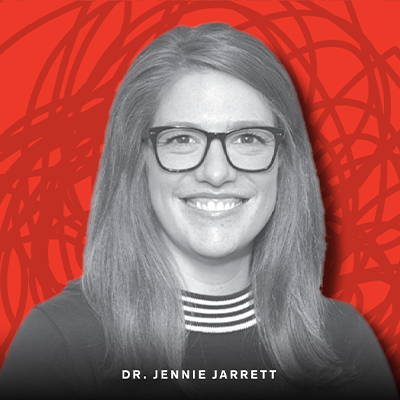 Pharmacist burnout has implications for the individual clinician as well as the healthcare organization. On the individual side, the UIC researchers noted, burnout is tied to increased risk of depression, alcohol dependence, suicidal ideations, and loss of productivity. Organizationally, burnout frequently sparks medical errors, patient harm, frayed interpersonal collaboration, and reduced patient satisfaction.
"These results should serve as a call to action for pharmacy leadership to address and mitigate burnout and burnout risk among health-system pharmacists," the UIC authors wrote in their JACCP paper titled "Stratification of burnout in health-system pharmacists during the COVID-19 pandemic: A focus on the ambulatory care pharmacist."
In the study, participants reported coping with burnout by spending time with family and friends as well as sleep, exercise, and recreational or relaxation activities. While the authors tabbed individual stress-reduction strategies as important interventions to counter burnout, they ultimately labeled individual coping strategies as "poor buffers" for work-related burnout.
"Self-care like yoga or exercise is just another thing added to a person's to-do list and when they're already feeling exhausted, that's just counterproductive," Jarrett says.
Instead, the authors touted organizational-level remedies addressing burnout causes and contributors. They called upon healthcare leadership to be more involved in organizational research and solutions promoting a positive workplace culture, more invested in resources to promote resiliency and self-care, and more committed to fostering improved work-life integration.
On the individual side, the UIC researchers noted, burnout is tied to increased risk of depression, alcohol dependence, suicidal ideations, and loss of productivity. Organizationally, burnout frequently sparks medical errors, patient harm, frayed interpersonal collaboration, and reduced patient satisfaction.
The authors, in fact, cite one healthcare organization that developed a task force to reduce work overload. When that organization, spurred by the task force members' own lived experiences, implemented ground rules for checking and responding to e-mails outside of work hours, team members' efficiency jumped while perceived stress declined.
"Using a similar stepwise approach, institutions can develop an understanding of contributors to burnout and facilitate mitigation strategies within the organization to support pharmacists in an especially difficult period," the authors wrote, though McQuade adds an important caveat.
"There's no one-size-fits-all solution here. Every workplace is a little different," she says.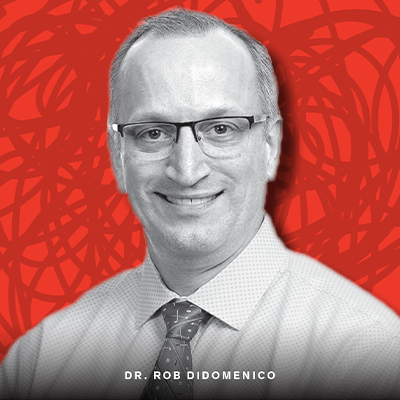 While many organizational fixes require time, financial investment, and intentional effort to achieve, the eyeopening results of the study prompted its authors to be more conscious of burnout in and around them and to inject potential remedies into their own lives.
As a practicing pharmacist, educator/trainer, and administrator, DiDomenico has experienced burnout firsthand in each of these roles. He regularly encourages faculty to have discussions with students, residents, and fellows about burnout, its risk factors, triggers, and potential mitigation steps. As the assistant head of faculty affairs and strategic initiatives in the Department of Pharmacy Practice, he also hopes to develop a culture encouraging work-life balance, which he aims to model himself amongst his peers.
"We want highly productive pharmacists and faculty members, but it's important for our pharmacists, faculty, and trainees to understand how we achieve a work-life balance," says DiDomenico, who evaluates some 60 clinical faculty members each year and has discussions with most, if not all, of those individuals about their personal and professional health. "For those struggling with perceived burnout, we try to develop strategies to better achieve that balance and minimize burnout."
And McQuade herself admits she encountered burnout, defined as high emotional exhaustion and depersonalization coupled with low personal accomplishment from work.
DiDomenico also champions the value of "a division of labor" and bringing more people into projects, initiatives, and committees at the college. Not only will more hands make lighter work, but administrators spreading around opportunities can bolster individual faculty or staff member's feelings of personal accomplishment and heighten engagement, two meaningful ways to battle burnout.
For Abigail Elmes and Eden Keller, both of whom joined the McQuade-led study while completing their own academic/family medicine research fellowships with Jarrett, the research effort compelled each trainee to think more deeply about burnout, mitigation strategies, and their respective careers in pharmacy.
For Elmes, the research project spurred her to prioritize organizations investing in burnout-mitigation strategies as she pursued and evaluated different job opportunities. She is now a visiting clinical assistant professor and clinical pharmacist in family medicine at the UIC College of Pharmacy.
Keller, meanwhile, said her involvement with the project highlighted the importance of "not getting lost in the everyday workings of life as a pharmacist."
"To be emotionally available is critically important as a practitioner, so you have to be self-aware and work toward that for yourself and for the patients," said Keller, now a visiting clinical assistant professor and inpatient clinical pharmacist for UIC's opioid use disorder consult service.
And for Jarrett, the work with McQuade continues shaping her efforts with the multiple Health Resources and Services Administration–funded workforce development programs she is crafting for health professionals as well as systems approaches to combat burnout. The research has also motivated Jarrett to implement wellness as a critical component into her work with trainees.
Having ignited conversations and reflection about pharmacist burnout at the college and far beyond with the JACCP paper, McQuade hopes organizational leaders take note of her team's research and pursue thorough investigations of their own operations.
"Pharmacist burnout is real, and it needs to be addressed in thoughtful ways," says McQuade, a clinical assistant professor of pharmacy practice working at UIC's Mile Square Health Center. "Without relevant mitigation strategies, pharmacists are not at their best and that will impact patient care."