Women's History Month Profile: Ms. Paula Fleming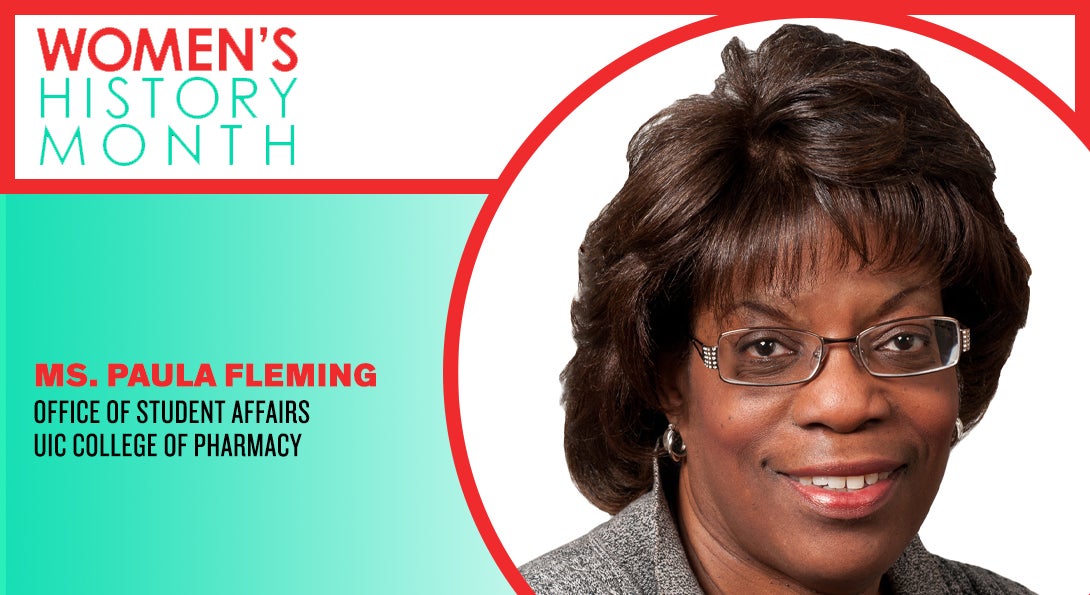 The UIC College of Pharmacy is celebrating Women's History Month and the endless contributions that women pharmacists and pharmacy advocates have made to the profession and the industry.
For today's highlight, we are honoring Ms. Paula Ann Fleming, who worked in the College of Pharmacy's Office of Student Affairs (OSA) for over 30 years. Although Ms. Fleming passed away last year, her presence has left a huge impact on UIC College of Pharmacy.
During her time at the College, Ms. Fleming had the opportunity to interact with many people, including prospective and current students, faculty, staff, alumni, and co-workers.
It was those interactions that she loved best about working here. Ms. Fleming was very dedicated, generous to others, and a true ambassador for pharmacy and the College.