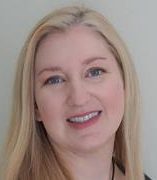 Alice N. Hemenway

Clinical Assistant Professor, Department of Pharmacy Practice
Spec Project in Pharm Pract (PMPR 390), 1/10/2022 – 4/29/2022
Drugs in Society (PHAR 201), 1/10/2022 – 4/29/2022
PDAT 8 (PHAR 508), 9/6/2021 – Present
Clinical Applications (PHAR 520), 8/23/2021 – 12/3/2021
Clinical Applications (PHAR 520), 8/23/2021 – 12/3/2021
Clinical Applications (PHAR 520), 8/23/2021 – 12/3/2021
Clinical Applications (PHAR 520), 8/23/2021 – 12/3/2021
PDAT 10 (PHAR 510), 2/1/2021 – 2/12/2021
PDAT 1: Self-Care (PHAR 501), 1/11/2021 – 4/30/2021
Selected Grants
Investing in the Recruitment/Retention of Top Talent to the Profession of Pharmacy, Community Foundation of Northern Illinois., 12/13/2017 - 2/15/2022, Obligated Amount: $38870; No Anticipated Amount Set
Selected Publications
Carson, Erin, Hemenway, Alice N. (2022). A Scoping Review of Pharmacological Management of Postacute Sequelae of Severe Acute Respiratory Syndrome Coronavirus 2 Infection in 2021. American Journal of Therapeutics, 29, (3), e305-e321. doi:10.1097/mjt.0000000000001486.
Hemenway, Alice N, Meyer‐Junco, Laura, Zobeck, Bryan, Pop, Marianne. (2022). Utilizing social and behavioral change methods in clinical pharmacy initiatives. JACCP JOURNAL OF THE AMERICAN COLLEGE OF CLINICAL PHARMACY, 5, (4), 450-458. doi:10.1002/jac5.1593.
Hemenway, Alice N, Fox, Haley, Hill, Ryan, Punches, Jacquelyn, Olson, Heidi R. (2021). Student training for community screening events: Asynchronous and live training comparison. Currents in Pharmacy Teaching and Learning. doi:10.1016/j.cptl.2021.03.008.
Hemenway, Alice N, DuBois, David L. (2021). A Scoping Review of the Use of Social and Behavioral Change in Acute Care Antimicrobial Stewardship Initiatives. Hospital Pharmacy, 57, (1), 138-145. doi:10.1177/0018578721990887.
Pop, Marianne, Hemenway, Alice, Shakeel, Faizan. (2020). Probable parenteral and oral contrast-induced Steven Johnson syndrome/toxic epidermal necrolysis: A case report. The American Journal of Emergency Medicine, 45, 684.e5-684.e6. doi:10.1016/j.ajem.2020.12.044.
Hemenway, Alice N, Kandil, Manar M, MacDowell, Martin. (2019). The Association of Medication Knowledge and Adherence Scores With Hospital Readmission. Hospital Pharmacy, 56, (4), 205-209. doi:10.1177/0018578719883808.
Carson, Erin, Hemenway, Alice N. (2019). Recent Evidence Examining Efficacy and Safety of Aspirin for Primary Cardiovascular Disease Prevention. Annals of Pharmacotherapy, 53, (7), 738-745. doi:10.1177/1060028018825140.
Hemenway, Alice N, Christensen, Alyssa, Schriever, Christopher. (2018). Treatment considerations for potential uropathogens detected by precision microbiological testing. American Journal of Health-System Pharmacy, 75, (22), 1775-1782. doi:10.2146/ajhp180208.
Hemenway, Alice N, Terry, Alexandra M. (2017). Evaluation of Corticosteroid Dose in Acute Exacerbation of Chronic Obstructive Pulmonary Disease. Hospital Pharmacy, 52, (8), 546-550. doi:10.1177/0018578717722540.
Professional Leadership
Commercial Bias Reviewer (International Symposium-Antimicrobial Resistance), 2/8/2022 - Present
Commercial Bias Reviewer (International Symposium-Antimicrobial Resistance), 3/6/2021 - Present
Infectious Diseases PRN Awards Committee, 1/1/2021 - Present
Interorganizational and Engagement Committee, 1/1/2019 - 12/31/2021
Education
Degrees:
Doctor of Pharmacy, Purdue University, United States
Masters in Public Health, University of Illinois at Chicago, United States
Postgraduate Training:
Infectious Diseases Specialty Residency, Indiana University Health- Methodist Hospital, United States
ASHP Accredited Pharmacy Practice Residency, Indiana University Health, United States
Licensures and Certifications
Board Certified Pharmacotherapy Specialist, Board of Pharmacy Specialties, Date Not Set - Present
Board Certified Infectious Diseases Pharmacist, Board of Pharmacy Specialties, Date Not Set - Present