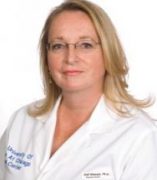 Gail B. Mahady

Associate Professor, Pharmacy Practice
Contact
Address:
833 South Wood Street, Chicago, IL, 60612
Office Phone:
Office Phone TTY:
Email:
CV Link:
About
Novel natural agents for treatment/prevention of infectious disease:
The screening of plant-based medicines for in vitro and in vivo activity against Helicobacter pylori and Chlamydia pneumonia. This project is partially funded by the NIH/NCCAM. The long-term objectives of this project are the discovery of plant-based antimicrobial drugs from medicinal and food plants for the prevention and treatment of Helicobacter pylori infections in humans. The proposal is based on the following hypothesis. Many medicinal and food plants are used around the world for the treatment of gastritis, dyspepsia and peptic ulcers, and some plant species also have experimental antibacterial activity, therefore these plant species are candidates for novel antibacterial agents against H. pylori infections.
Center for Botanical Dietary Supplements Research on Women's Health:
The Center is one of the five Botanical Centers funded by the NCCAM/NIH/ODS focusing its efforts on the investigation of the clinical safety and efficacy of 10 herbal supplements widely used in the U.S. for the symptomatic treatment of menopause, premenstrual syndrome and chronic urinary tract infections. Additional studies will address mechanisms of action, identification of the active chemical constituents, and characterization of metabolism, bioavailability and pharmacokinetics of the active constituents. The multidisciplinary research team at UIC includes internationally renowned experts in the fields of pharmacognosy, medicinal chemistry, pharmacy practice, obstetrics and gynecology, geriatrics, surgical oncology, and mathematics and statistics.
WHO Monographs on Selected Medinical Plants Volume IV:
A joint project between the World Health Organization's Traditional Medicines Programme and the WHO Collaborating Center at The University of Illinois. The monographs, currently Volumes I-III are extensive reviews of widely used medicinal plants from around the world. This project is currently funded by the WHO-TRM.
Selected Publications
Lawal TO, Adeniyi BA, Adegoke AO, Franzblau SG, Mahady GB. In vitro susceptibility of Mycobacterium tuberculosis to extracts of Eucalyptus camaldulensis and Eucalyptus torelliana and isolated compounds.. Pharmaceutical biology. 2012;50(1):92-8. doi:10.3109/13880209.2011.625953.
Lin HW, Pickard AS, Mahady GB, Karabatsos GY, Crawford SG, Popovich N. An instrument to evaluate pharmacists' patient counseling on herbal and dietary supplements.. American journal of pharmaceutical education. 2010;74(10):192.
Lin HW, Pickard AS, Mahady GB, Popovich NG. Conceptual development of a measure to assess pharmacists' knowledge of herbal and dietary supplements.. American journal of pharmaceutical education. 2008;72(3):59.
Michel JE, Duarte RL, Bolton JD, Huang YB, Caceres A, Veliz M, Soejarto D, Mahady G. Medical potential of plants used by the Q'eqchi Maya of Livingston, Guatemala for the treatment of women's health complaints.. Journal of ethnopharmacology. 2007;114(1):92-101. doi:10.1016/j.jep.2007.07.033.
Liu JE, Burdette JM, Sun YS, Deng SB, Schlecht SB, Zheng WH, Nikolic DM, Mahady GL, van Breemen RR, Fong H, Pezzuto J, Bolton J, Farnsworth N. Isolation of linoleic acid as an estrogenic compound from the fruits of Vitex agnus-castus L. (chaste-berry).. Phytomedicine : international journal of phytotherapy and phytopharmacology. 2004;11(1):18-23. doi:10.1078/0944-7113-00331.
Education
, Postdoctoral Training, Department of Medicinal Chemistry and Pharmacognosy, College of Pharmacy University of Illinois at Chicago, Chicago, IL
PhD, Pharmacognosy, College of Pharmacy University of Illinois at Chicago, Chicago, IL
BS, Pharmacy, College of Pharmacy, Delhousie University, Halifax, Nova Scotia, Canada