Critical Care & Infectious Disease Pharmacotherapy Fellowship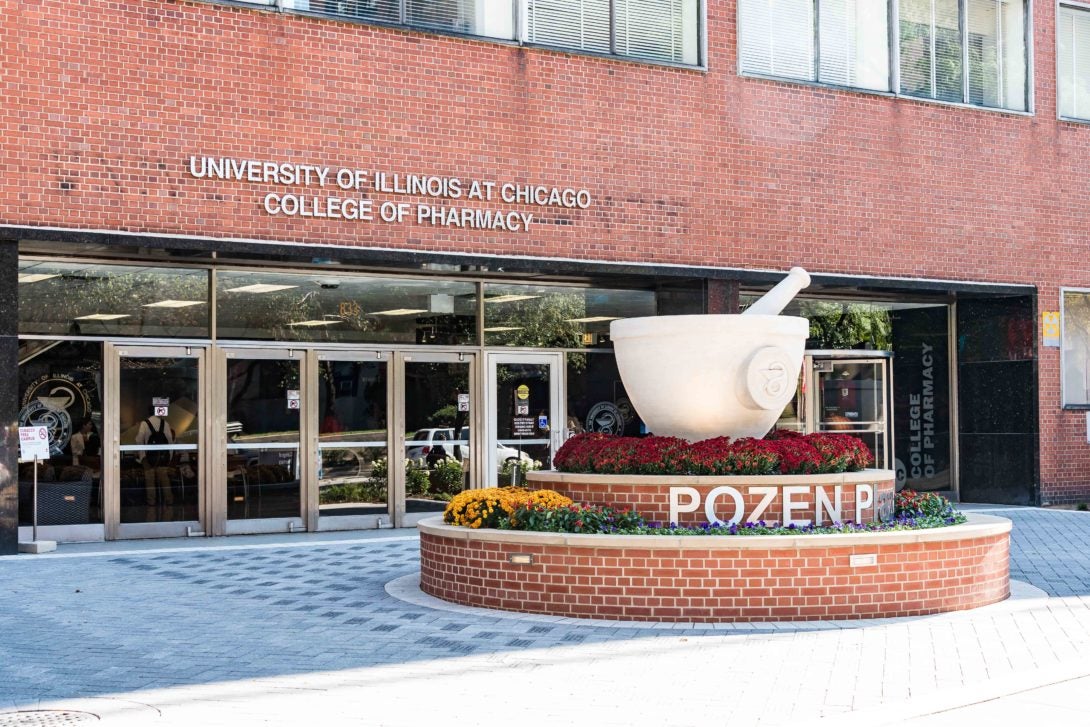 The University of Illinois Chicago (UIC) College of Pharmacy's Department of Pharmacy Practice is offering a two-year combined fellowship experience in critical care & infectious diseases to develop advanced competencies in both clinical and translational research and clinical practice.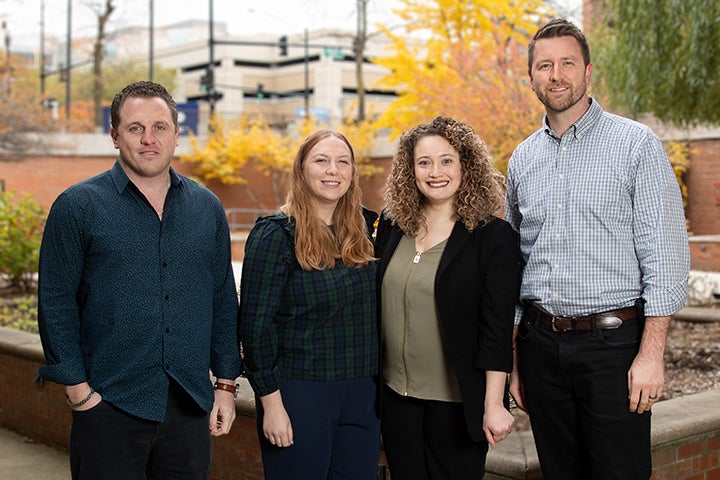 The primary goals of the fellowship program are to:
Develop fellows into autonomous pharmacy clinician-scientists who possess in-depth therapeutic knowledge and research experience across overlapping disciplines
Develop fellows into clinical translational researchers that can lead high-impact research endeavors in a variety of intensive care and infectious disease environments, and
Position fellows to be superior candidates for their desired career goals, especially clinical faculty roles in critical care and/or infectious disease.
The fellowship is designed to provide broad exposure to a variety of research experiences in intensive care and infectious disease environments, as well as autonomous sub-specialty practice in both disciplines. Significant focus will be placed on individualizing the program and expectations to each fellow based on their ultimate career goals and to make them as well prepared as possible to be competitive for whichever career path they choose.  Assessments will be continual, multidisciplinary, and refined to keep pace with the fellow's growth throughout the program.  The critical care practice component will allow for autonomous practice in a variety of ICU settings building upon the skills developed during PGY2 Pharmacy Residency. The fellow will serve as clinical pharmacy faculty while on the ICU service providing care to patients during clinical service, emergency scenarios as members of the cardiac arrest team, rapid response team, and acute stroke team. The fellow will also participate in a variety of teaching engagements including facilitation of small group discussions, precepting of pharmacy residents and students, performing classroom lectures, and speaking at national seminars/conferences. In addition to critical care responsibilities, the fellow will have the opportunity to be involved in antimicrobial in vitro and clinical PK and PD studies along with Phase I-IV clinical trials. Importantly, although combined between disciplines, the program will emphasize the development of skills in research methodology, clinical trial design and management, database administration, statistical analysis, clinical aptitude, and leadership.  Taken together these experiences will make the fellow a competitive candidate for careers in numerous areas of pharmacy practice while also re-establishing UIC's reputation across the nation as an institution with the capabilities, opportunities, and experiences to produce high-quality clinician-researchers.
Click the tabs to explore the program.
Activities
Requirements
PharmD, PGY1 Pharmacy Practice Residency, PGY2 Critical Care or Infectious Diseases Pharmacy Residency, licensure for the state of Illinois
Initiation
July 2020
Duration
2-year
Estimated percentage of the fellow's time spent in each activity:
Research: 60%
Teaching: 10%
Patient Care: 30%
Research Activities
The fellow will be expected to assume responsibility as principal and/or co-investigator and develop research proposals that will be submitted for extramural funding to the pharmaceutical industry, foundations, and/or federal organizations. Through these proposals, the fellows will gain experience at protocol development including methodological and statistical design considerations, budget preparation, IRB submission (multisite proposals expected), grantsmanship, patient enrollment including obtainment of informed consent, chart documentation adverse event reporting, appropriate study record keeping and data analysis. The fellow will also collaborate as co-investigator with other preceptors, residents and fellows (pharmacy or medicine) and investigators outside the department.
Teaching Activities
The fellow will be actively involved in the UIC College of Pharmacy (COP) teaching in the Critical Care Pharmacy Elective (PHAR 430), infectious disease courses (PMPR385, BPS360, PHAR520, PMPR387, PMPR380/390, PMPR349 and have the opportunity to facilitate recitations for PDAT504 and 506) in the curriculum, and the Pulmonary Critical Care Fellows Lecture Series. Further, as other teaching opportunities become available in the COP in other courses or to teach medical students, medical residents, and other allied health professionals, these opportunities will be presented to the fellow. During clinical coverage, the fellow will have the opportunity to precept pharmacy residents and students during their rotation at UI Health and at affiliate institutions.
Service Activities
The fellow will cover clinical service periodically throughout the year. The site of the clinical coverage will depend on availability and will rotate to allow Clinical Faculty to have periods of off-service time.  This will be divided between Critical Care rotation at UI Health or off-site affiliates that have the ability offer opportunities with more complex patient populations (e.g. UCM, NMH, Loyola). The fellow will have at least 5 clinical rotations. The fellows will not be required to provide distributive (or staffing) coverage.
The fellow will only provide in-house overnight on-call coverage as part of the UIC residency program on an as-needed basis for coverage during times of low resident presence (e.g. Midyear Clinical Meeting) but not as a member of the regular on-call rotation. This time must be approved by the directors of the program.
The fellow will also be involved to the extent applicable/possible in departmental and institutional committees pertinent to the training environment including the UIC Sepsis Steering Committee, P&T Antimicrobial Subcommittee, Infection Control, and Prevention, etc.
Other Professional Experiences
The fellow will actively participate with the preceptors in academic reviewing for a variety of journals as the opportunities become available and the fellow will be encouraged to further develop critical appraisal and writing skills by participating in the preparation of review articles, textbook chapters, case series, research manuscripts and letters to the editor.
During the second year, the fellow will be expected to provide lectures on behalf of the UIC Resident Research Committee to the UIC PGY1 pharmacy residents as part of their research lecture series.
The fellow will also be provided the opportunity to attend workshops/bootcamps to improve her scholarly activities such as courses in noncompartmental PK analysis via WinNonlin, population PK modeling via NONMEM, Grant writing workshops providing internally and externally, etc.
Educational Opportunities
PharmD Curriculum:
The curriculum emphasizes a patient-centered course of study and provides a structure that will enable UIC students to develop into reflective practitioners with skills and attitudes to anticipate change, criticize, evaluate, and modify practice in a changing health care arena. The curriculum also provides a fundamental core of knowledge, skills, and attitudes, which in composite, promote the fulfillment of the adopted professional competencies for a generalist practitioner who delivers pharmaceutical care.
Pharmacy Residency Programs:
The University of Illinois College of Pharmacy in collaboration with the University of Illinois Hospital & Health Sciences System are proud of the over 40 year history of training post-graduate pharmacists in clinical service and research through our PGY1 and PGY2 residencies as well as our clinical research fellowships.  Fellows will provide research support, clinical teaching, and mentorship roles for residents.
Proposed Benefits
Competitive stipend
Yearly Vacation: (10 days) and sick time (5 days) or per University policy
Paid holidays (per UI Health holiday schedule)
Health insurance, dental, vision
University discounts and affiliations
Uniforms (lab coats)
Reimbursement for Board Certification in Critical Care (BCCC) examination fee if passed
Workspace including dedicated office space, computer, software, etc
Doctor of Pharmacy (PharmD) degree
Completion of a PGY1 pharmacy practice residency
Completion of a PGY2 pharmacy practice residency in critical care or infectious diseases
Meet all requirements for employment by the University of Illinois at Chicago, which will include a background check
Eligible for licensure in Illinois
Interested applicants should submit the following via email to Dr. Benken and Wenzler:

A letter of intent explaining why this research fellowship is desired and including a description of research interests and skills desired to be obtained
Curriculum vitae (CV)
Two letters of recommendation

Applicants are encouraged to apply early. Applications will be reviewed on a rolling basis.  Candidates will be required to complete a telephone interview and may be invited for an on-site interview.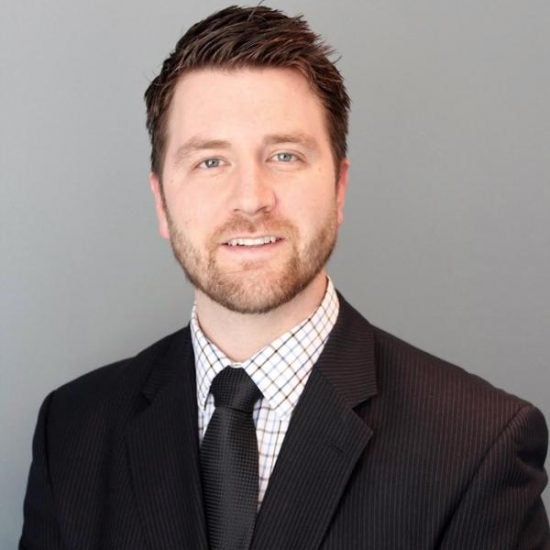 Program Co-Director
833 S. Wood Street,
CSB Rm 327C,
(MC 875),
Chicago,
Illinois
60612